How Mobile Technology is Changing the Indian Grocery Retail Industry
Indian grocery retail is undergoing a major transformation thanks to mobile technology. Indian consumers want to order groceries and deliver them in an hour or less. Indian retailers are responding by launching innovative app-based services that make this possible.
Indian grocery retail is an enormous $400 billion market. Grocery stores have contributed significantly to the Indian retail industry, whether viewed by consumers or retailers. They offer consumers a one-stop-shop for their day-to-day needs, including essentials and non-essential products. Since grocery stores and residential units have an essential nature, they have always coexisted. Technology, however, has led several of us to shop online for groceries and other everyday items. Technology has enabled us to easily browse through products, select what we want, and pay for everything with just a click of a button.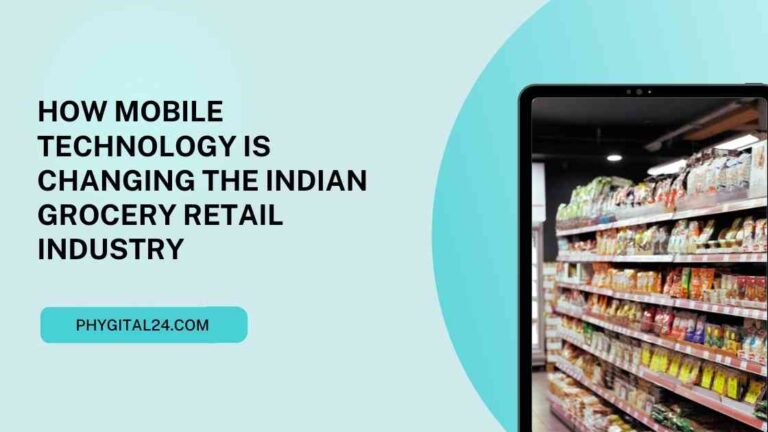 "Even though technology hasn't wiped grocery stores off the map entirely, it has raised the pressure on them to keep up with the speed at which digitization and automation are advancing."
Since the start of the COVID-19 pandemic, the series of lockdowns have only accelerated this gap, dampening business and creating an adverse impact on grocery stores in general. Many grocery stores have either closed their doors or struggled to find inventory and avoid overstocking. This is due to restrictions on movement, disruptions in the supply chain, labor shortages, and safety concerns. As a means of ensuring business continuity and boosting revenue, grocery stores have turned to technology-enabled B2B platforms, which permit them to source inventory in real-time, receive updates in real-time, and avoid stocking out and overstocking. Technology has allowed grocery stores to adapt to recent times and revamp their processes. This article explores how grocery stores are becoming more tech-savvy.
In the wake of the COVID-19 pandemic, grocery stores have experienced a renewed level of trust from local communities. They have won many new customers – who will continue to patronize them even after the pandemic ends. Taking advantage of this new boom in business, grocery store owners are offering several services to their new clients, such as credit, home delivery, hyper-local apps, and hyper-local merchandise, as well as building relationships with new customers.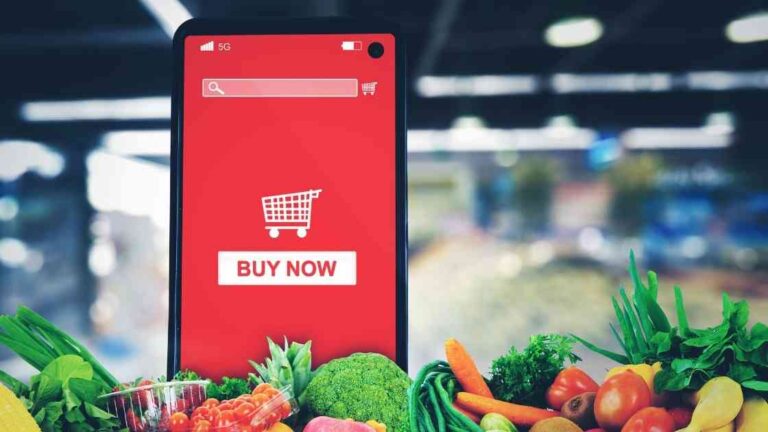 Constantly changing consumer preferences:
Consumer preferences have evolved, forcing businesses to adapt to these changes, for without consumers, businesses would cease to exist. The grocery industry has also kept up with changing times and continues to strive to meet the consumer's needs. As an example, between the 1970s and 1990s, grocery stores would sell whole wheat grain for customers to make fresh wheat flour at home. With the changing times, people began to prefer pre-packaged wheat flour that they could use directly when cooking, and stores started selling large bags of store-bought, pre-ground wheat flour. Currently, most commodities face a similar scenario.
People's purchasing habits are shifting not only with regards to the goods they want to buy but also with how they make purchases. People are becoming busier, so they prefer goods delivered to their homes because it is convenient and saves time. Like major supermarkets, grocery stores have adapted and offered monthly credit to their customers while delivering to their doorsteps. They have turned to technology to boost sales and the customer base to help them. Since technology has made it possible for us to buy in bulk, pay online, and receive the products at our doorsteps, we have the opportunity to buy products in bulk.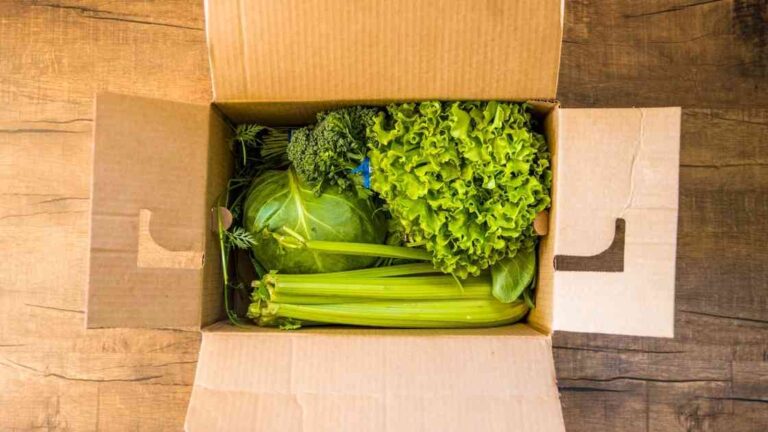 Technological advancements in grocery stores:
As the whole world reels in the aftermath of the COVID-19 pandemic, technological innovations have been presented with several opportunities to be at the forefront. It's no different at grocery stores that have jumped on the digitization bandwagon. Twelve million grocery stores represent over 80 percent of retail sales in India. The global crisis has spurred a new wave of online and phone businesses for groceries and food.
Interestingly, grocery stores were among the first to embrace any new technology. The advent of landline telephones, for example, led to grocers offering PCO booths to customers for a nominal fee. In moving away from landline telephones to mobile phones, grocery stores offered phone minutes for customers to recharge their talk time.
For example, the adoption of mobile payment methods is an instance of grocers becoming digitally savvy. To calculate sales and revenues in the past, grocery stores maintained manual ledgers and used handwritten notes instead of bills. With the advent of the internet and smartphones, grocers in India now accept digital payment methods like mobile wallets, UPI, and even bank transfers. They even use messaging apps for real-time communication with customers and provide real-time updates, enhancing customer satisfaction and experience.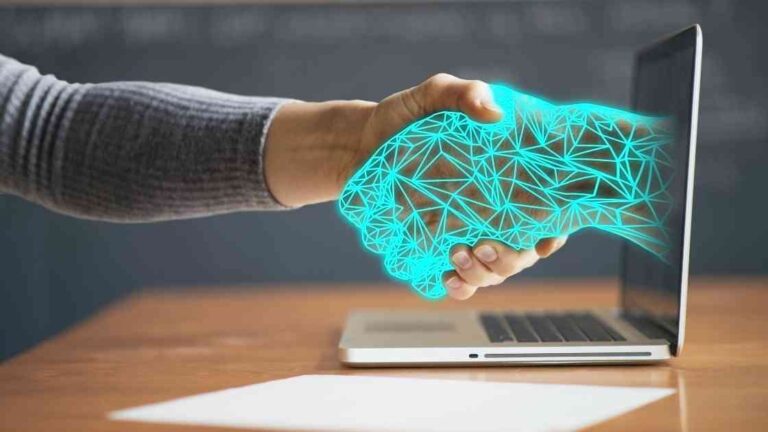 Creating future-oriented, tech-savvy grocery stores:
Although the pandemic disrupted grocery stores, they emerged from the crisis with increased tech-savvy skills, despite some bruises. Kirana stores have been learning new-age technology for a few years now. A recent report by consulting firm Red Seer showed that, in urban areas, more than 70 percent of grocery stores are ready to adopt technology to expand their business and provide better, more convenient service to customers.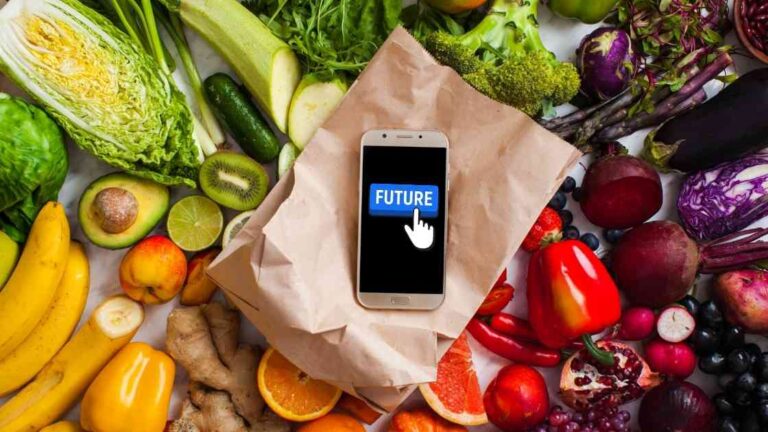 As e-commerce has grown in popularity, grocery stores have begun experimenting with technology through mobile commerce, loyalty programs, and rewards programs. Additionally, B2B platforms are helping to manage digital inventory. We will see grocery stores of the future that are more connected, digital, and interactive. By leveraging the power of e-commerce brands, grocers will offer faster and frictionless customer service while maintaining the advantage of location. Tech-savvy, futuristic grocers offering impeccable, end-to-end customer experiences will be the norm in Tier-II & III cities and rural areas of the country.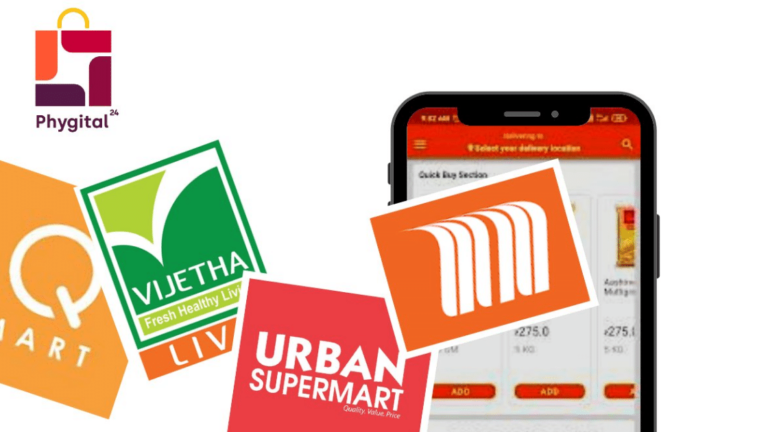 Grocery stores in India: The Future
By offering online ordering, delivery, accepting digital payments, and other services in the wake of the pandemic, grocers have been able to upgrade their technology. Additionally, they have become closer to their local consumers.
Technology has streamlined the in-store operations of Indian grocers stores. Their business can now run with minimal staff and the bare minimum skills to make accurate decisions with the right data. As a result, they appear to be growing rapidly.
If you're looking for a way to stay ahead of the curve in retail, we've got good news. We specialize in helping businesses as yours understand and leverage digital transformation strategies to help your business grow. Our team can show you how to take advantage of this trend before it's too late! Book a free strategy call today or contact us with any questions–we love hearing from forward-thinking businesses just like yours!
info@phygital24.com | Phygital24.com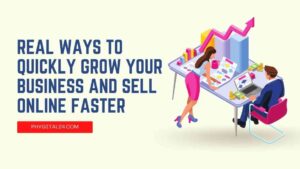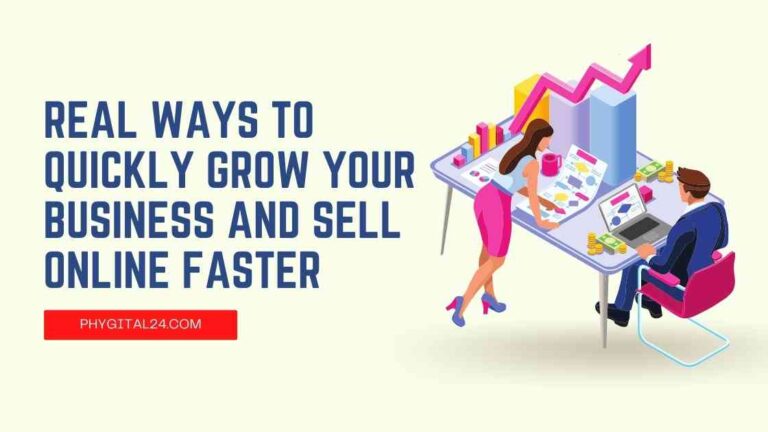 Would you like more online sales? We understand! With our comprehensive guide, we show you real ways you can increase sales and sell online fast.
Read More »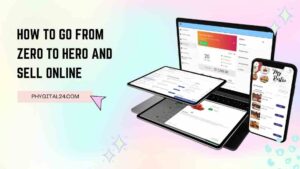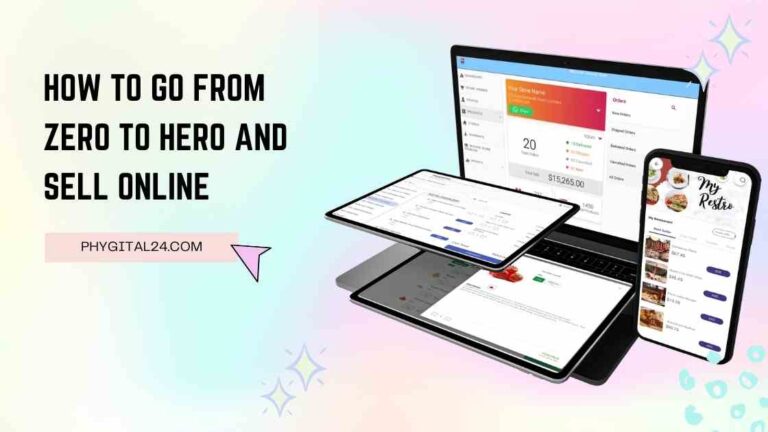 Are you having trouble making your first online sale? In this blog, we help new entrepreneurs make their first sale and sell online faster.
Read More »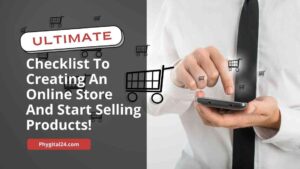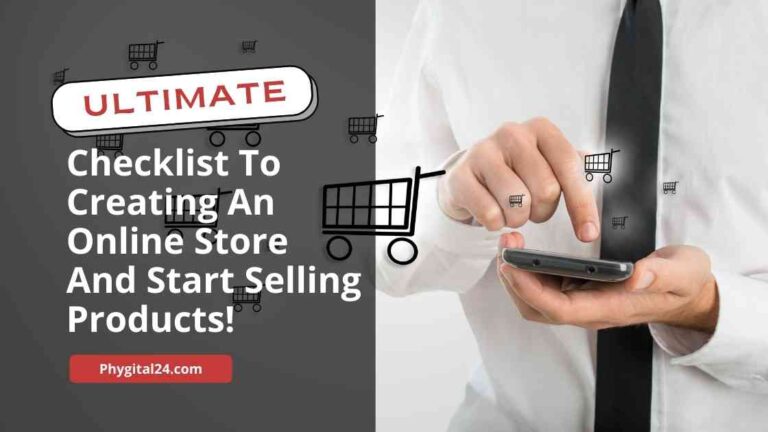 It is possible to earn huge amounts of money by selling through an online store. As a source of passive income, it has a relatively low overhead, can be done by businesses in any niche, and is very easy to set up.
Read More »