Build A Thriving Reputation For Your Restaurant On The Web
Whether you have a busy, packed house, with orders, deliveries, and reservations, or a slow Saturday night, with empty tables and no one on the waitlist, effective reputation management could be the key to restaurant success.
Restaurant customers have access to so many culinary options and dining styles nowadays, so competition is fiercer than ever. To differentiate their restaurants from the competition, restaurateurs are going to need to get creative to make their businesses successful and lasting. It doesn't matter whether you're opening a new restaurant or have been running one for years—here are several ways to make your restaurant stand out.
Build a compelling brand story:
Nowadays, consumers buy into authentic brands. Every business, including yours, has the chance to highlight its brand story, its values, and its purpose. 76% of consumers say they would consider buying only from a brand they're more connected to, with 57% saying they'll spend more with them (SproutSocial). You can positively impact your business revenue by developing relationships with your customers. 
If customers feel they can trust you, then they will turn into your most loyal customers. Your story, and especially the origins of your food idea, is important to them. Tell them where you started, why you started it, and what inspires you.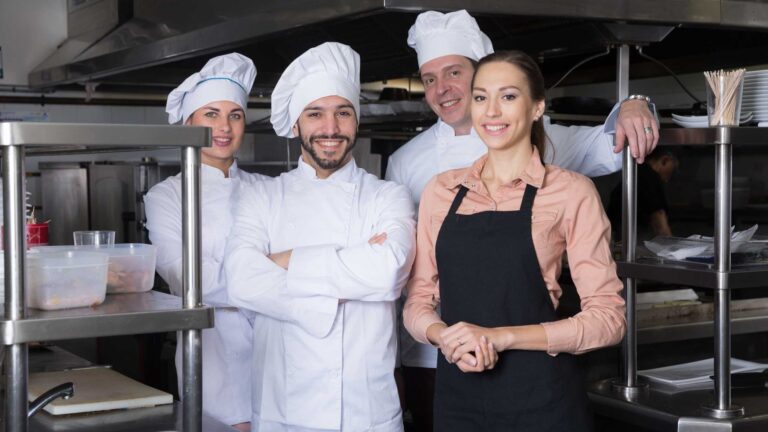 Monitoring reviews online is a good idea:
You can monitor reviews to gain a better understanding of how your diners or order from your restaurant while they are there. 
By highlighting the positive aspects of customers' experiences, you can refine your marketing communications. Conversely, negative feedback points out areas for improvement.
Customers consider a restaurant's star rating important, with 33% saying on online review websites such as Yelp, Google, Tripadvisor, and Facebook they won't choose one with an average 3-star rating.
Recently, a Small Biz Trends report revealed that 94% of diners choose restaurants based on their online reviews.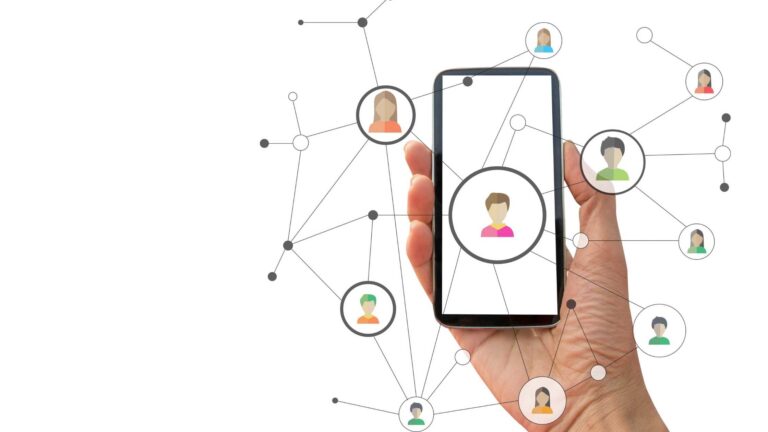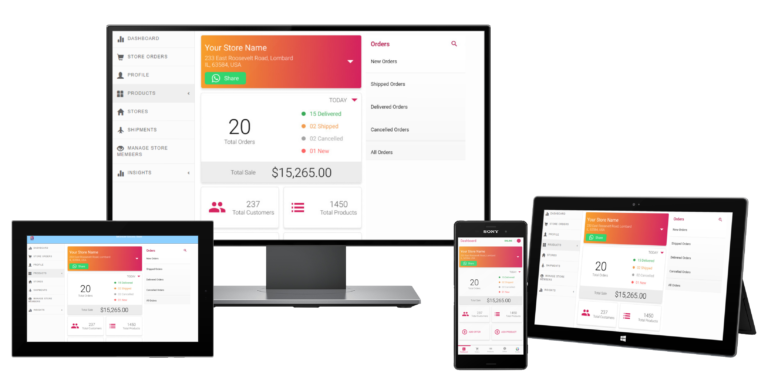 Add a food ordering system to your restaurant:
With a restaurant online ordering system, you can successfully optimize your restaurant for online orders. There are many options available, but you should find the right online ordering system that fits the needs of your business.
You should consider the following checklist:
Design that makes customers happy
It must provide support for both mobile and website ordering
Superior assistance or support
High conversion rates
Focus on an integrated marketing approach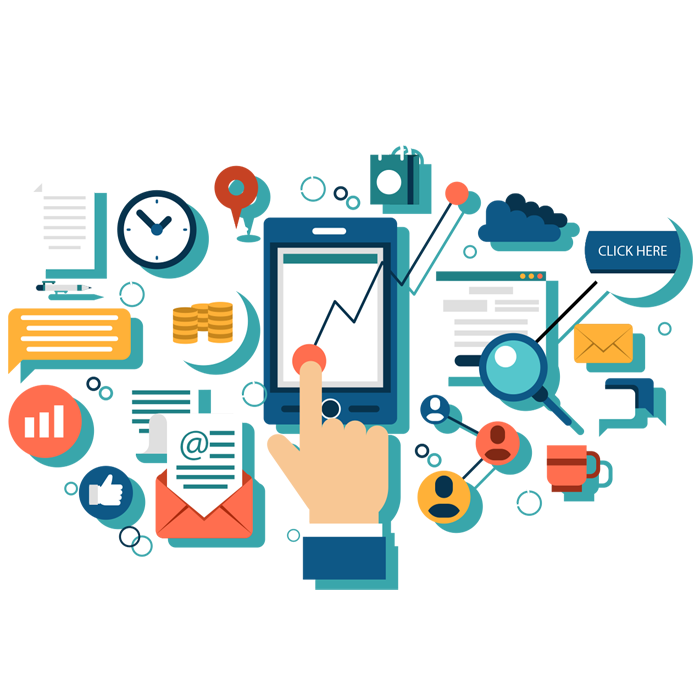 Stay alert and vigilant :
A restaurant must maintain a good image in the market and establish a credible reputation to encourage customers to choose you over other restaurants. Thus, you must keep your eyes and ears open when talking about your restaurant. Not only should you check your Facebook page, but also your restaurant review sites and other social media pages. Reviews everywhere can have an impact on your customers. They can find reviews and post them on review sites and use them to assess your restaurant.
Conclusion
Clearly, your restaurant can thrive online in many different ways. Research your ideal way to market your business is the best thing you can do.
Restaurant owners can take advantage of our free demo to better understand how our online ordering system and integrated marketing services can help increase their sales. If you are ready to transform your business, contact us to begin today!
info@phygital24.com | Phygital24.com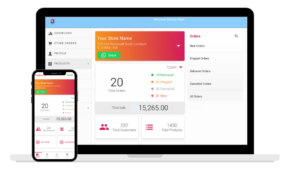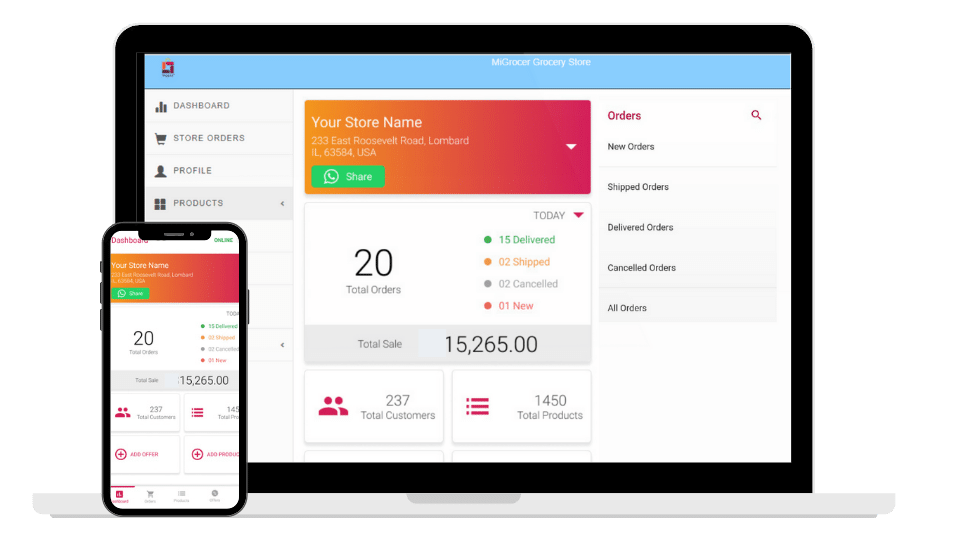 Login Start Free Trial Shopify vs Phygital24 Not all eCommerce platforms are created equal. Growing businesses choose Phygital24 and save more than ₹ 70,000 per
Read More »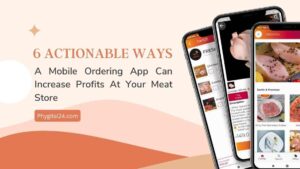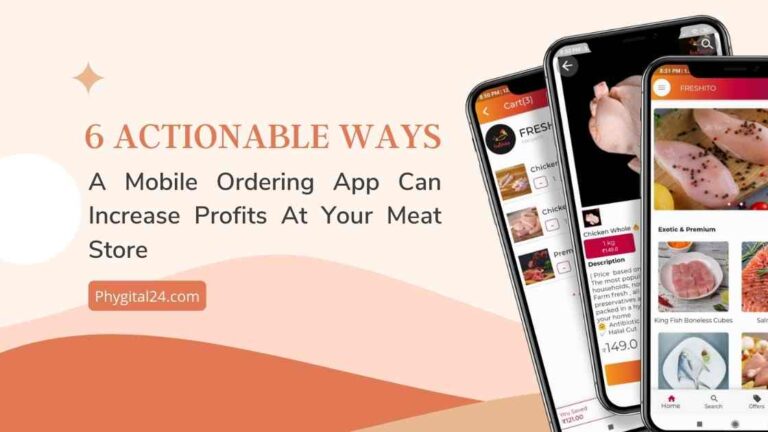 Considering a meat ordering app for your meat store. Check this list of 6 benefits about meat ordering mobile apps today.
Read More »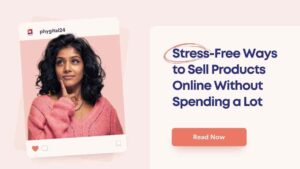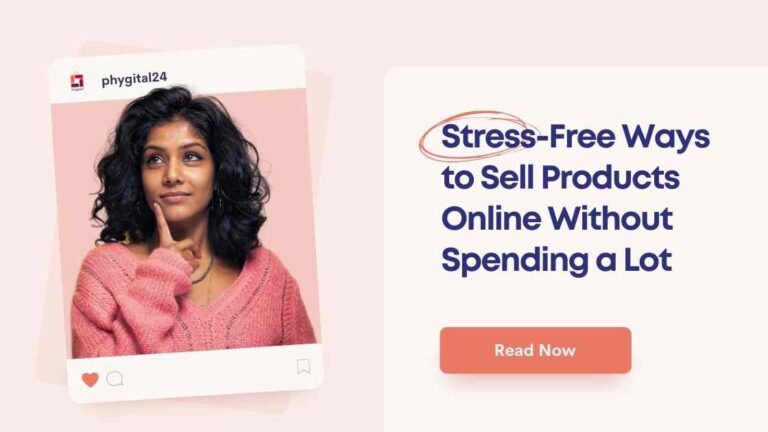 Find out how to sell products online using these effective tactics, as this can be a turning point in the life of your business.
Read More »