Why You Need An Online Ordering System & Restaurant App Solutions
What's the very most crucial thing to run a successful restaurant business? Taste? The premium quality of ingredients? Superior service?
These factors undoubtedly affect your business's success, but what matters most these days is comfort. The comfort of being able to order food from anywhere and anytime. The convenience of providing your services to their doorstep. The convenience of enjoying a first-class dining experience from the comfort of their sofa.
Online food delivery systems have flourished by 300% when it comes to penetration in the restaurant business, and one can't sustain to hop late on this bandwagon. The pandemic turned out to be a significant breakthrough for online food ordering systems, and there can't be a more desirable time to get into a restaurant's online ordering technology.
There are two ways whereby restaurants can thrive online, one way is by listing themselves on third-party aggregator platforms, and the other way around is by getting their own in-house online ordering system.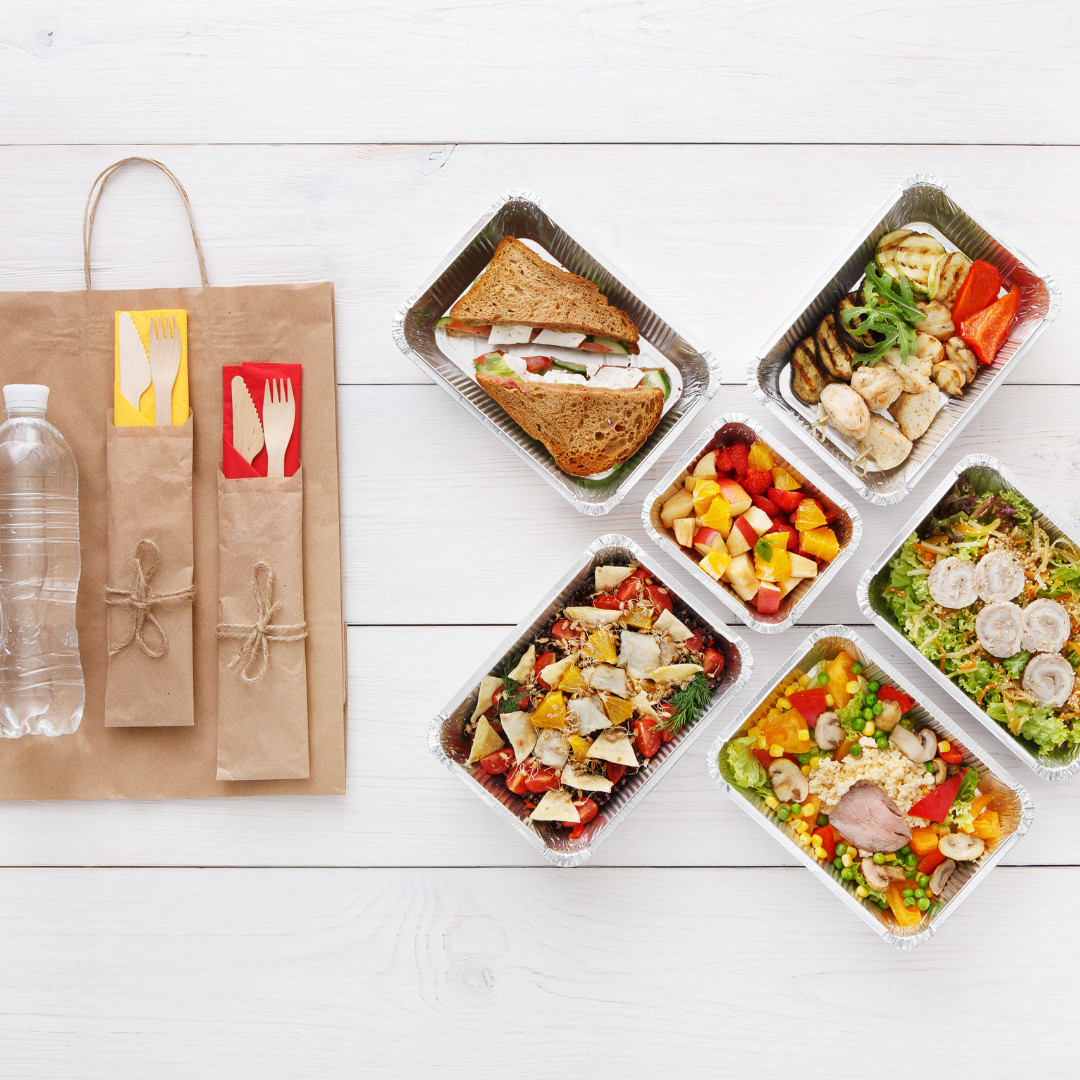 Over the years, it is noticeable that third-party aggregator platforms are not a suitable model for restaurants to operate and get revenues. Restaurants are well off by using their own in the house online ordering system.
People are ordering delivery even more than ever before
While a third of people are looking forward to eating at restaurants again, over one in four people say they won't feel comfortable dining at a restaurant until they have a COVID-19 vaccine. For the time being, people are relying on delivery: the amount of people ordering food through a third-party delivery app has increased 25% between 2019 and 2020. Not only are they ordering food online, but they're also ordering more food online: Grubhub observed a 20% rise in average order size compared to 2019.
The food delivery industry will continue to grow over time.
While the pandemic has impacted the increase in food delivery, there is reason to believe it will not slow down once the pandemic is under control. Since 2014, the delivery business sector has grown 300% faster than dine-in traffic. There are 5.6 million people using food delivery apps, and that number will reach a considerable 53.9 million people by 2023. The US food delivery industry increases by 20% each year: by the end of 2020, the delivery market will reach $26 billion in revenue.
Third-party delivery apps interfere with the direct relationship between their restaurant and their customers.
It is a well-known truth that third-party aggregator apps like Swiggy, Zomato, and Grubhub are asking for close to 25% – 30% commission per order. They consume into the restaurants' profit margins, consumers are also aware of the same, and 70% of Consumers Prefer to Order Direct from Restaurants, Not Third-Party Services.
Delivery makes customers' lives more comfortable (87% of Americans who use third-party delivery apps acknowledge that it makes their lives simpler). Still, it can make restaurant professionals' lives more challenging– 43% of restaurant professionals say that third-party delivery apps hamper the direct relationship between their restaurant and their customers.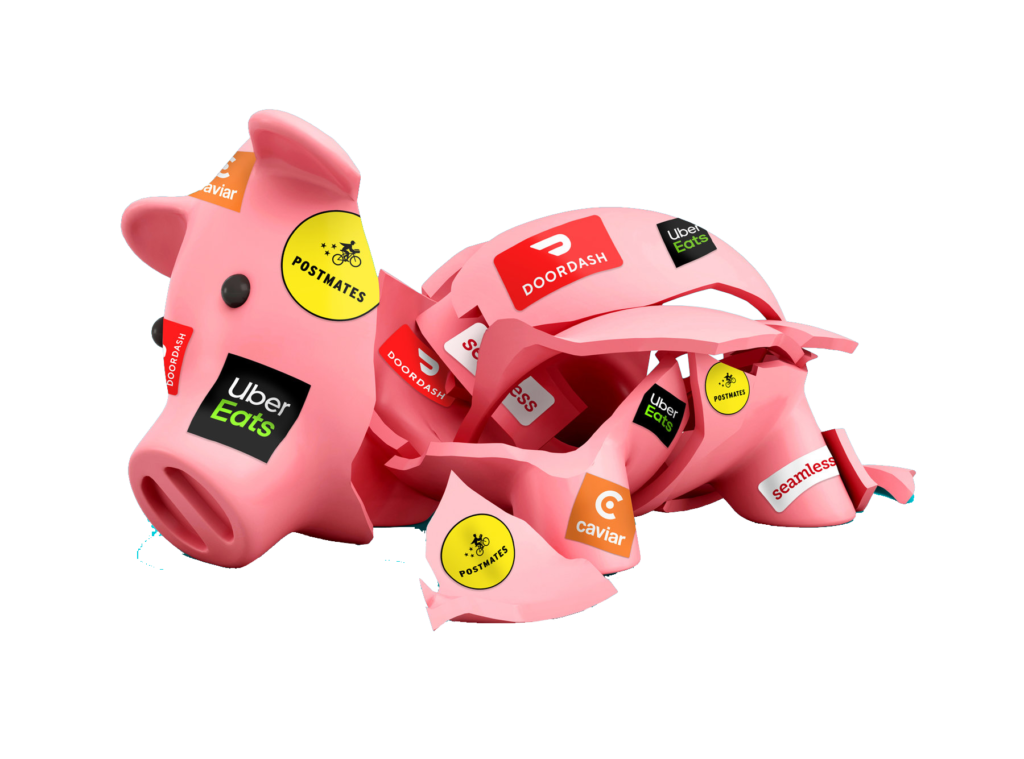 What's an online ordering system?
Online ordering systems allow restaurants and food businesses to serve their customers through a mobile app or a website. Companies can accept orders, offer discounts, accept payments, manage menu items, and take care of many other operations employing these interfaces.
What advantages do Online Ordering Systems & Restaurant App Solutions offer?
No more per order commission rates
It's all about making the bottom line meatier. All the efforts and traffic would mean nothing if your business doesn't generate income. When you get along aggregator food apps, you need to share some of the profit. Some aggregator apps even get the restaurant owners to lower the prices or give discounts on occasions.
But that's not the case with an in-house food delivery system. You get to keep all the profits for yourself. So even though you make slightly fewer sales, you might end up with a heavier pocket.
Quick and easy to Customise
It might take some time before learning what works best for your business. There may be many iterations before determining the perfect combination of layout, pricing, appearance, and everything around your business.
An in-house restaurant online ordering system allows you to stay versatile and modify things quickly on the move. The aggregate app models don't usually give you access to the back-end, limiting your ability to do on the platform possibly. So whether it be modifying the branding or changing the pricing of food items, online ordering systems bring many customization options to you.
Complete access to customer data
Customer data is highly crucial and essential for restaurants. Still, third-party aggregators do not share customer data with restaurant partners and have been accused of utilization restaurant data to analyze customer ordering patterns to launch their labels. In a recent survey, 43% of restaurant service providers believe third-party apps disrupt the direct relationship between a restaurant and its customers by withholding customer data.
By having your online ordering app synced with a back-end POS system, you'll have the ability to conserve all your customer data, including their mobile number, address, and ordering history. This data will help the restaurants run marketing campaigns and offer a personalized ordering experience to get customers to order their restaurants again through their app.
Roll Out Personalised Offers and Discounts
Customer data is precious. People who have already ordered food from your restaurant are highly likely to come back if they had a pleasant experience the very first time. But the marketplace is highly competitive, and sometimes you need to give customers a little nudge.
If you have the customer data, you can offer personalized offers to gain some loyal customers. You can let customers know that their favorite meal is available at a discount or give them suggestions based on their history.
Customers always value it when you take care of their preferences. To such an extent, personalization is impossible on anything but an in-house online food ordering system.
Gives You an Upper Hand Over Opponents
The pandemic ended up a great vindicator for online food ordering systems. Restaurants and food businesses worldwide showed much interest in going online, and it has now become almost a necessity.
However, many businesses still don't have in-house online food ordering software. They might be on an aggregator platform to keep up but haven't gone the extra mile. By creating a food ordering app for your business, you can put yourself ahead of most of the competition out there.
Partner with Phygital24 to superpower your restaurant business today
Phygital24 provides your restaurant with a ready-made restaurant mobile ordering system. Set up your online store(Mobile & Web) instantly.
Restaurants that use Phygital24's mobile ordering system & restaurant app platform receive round-the-clock support and consulting from a team of dedicated account managers who will do whatever it takes to help you succeed in delivery. 
Want to increase your Online Orders? Connect With Us Today
info@phygital24.com | Phygital24.com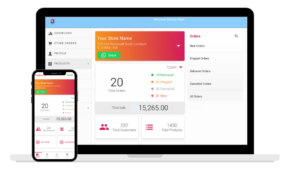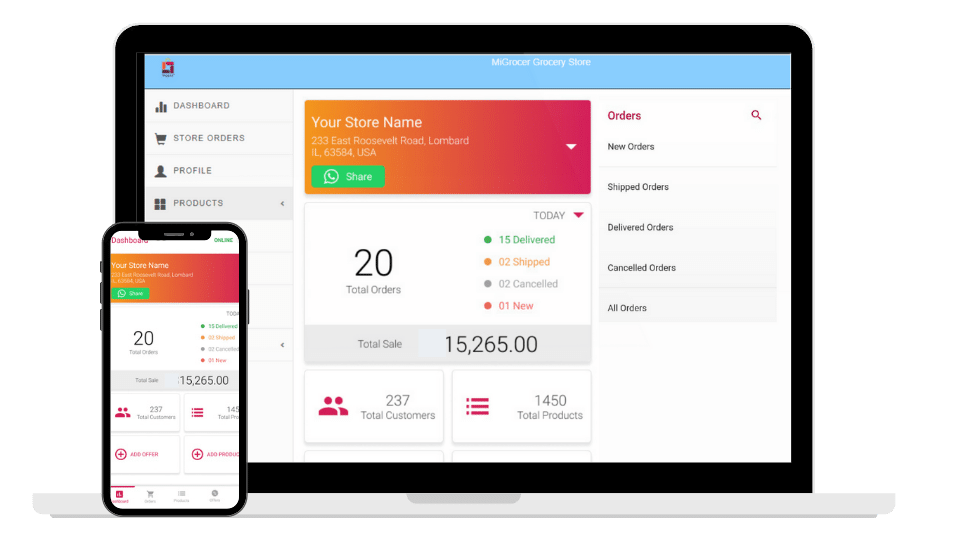 Login Start Free Trial Shopify vs Phygital24 Not all eCommerce platforms are created equal. Growing businesses choose Phygital24 and save more than ₹ 70,000 per
Read More »