Online Selling in 2022: The Ultimate Guide To Selling Products Online
Selling products and services online – eCommerce – provides opportunities for entrepreneurs worldwide. ECommerce statistics will reveal solid growth that shows no signs of slowing down. If you want to start a business, selling online can be extremely rewarding. In addition, it can provide a path to success without the risks involved in opening a physical store.
There are several steps involved in opening an online store. The first thing you'll need to do is choose a business name, think up an industry, and decide what type of customers you want to work with. Because your storefront will be online, you will need to select a domain name, build your online store, and handle other details like choosing a shipping carrier. The process may seem overwhelming at first, but it will become much more manageable if you follow this guide.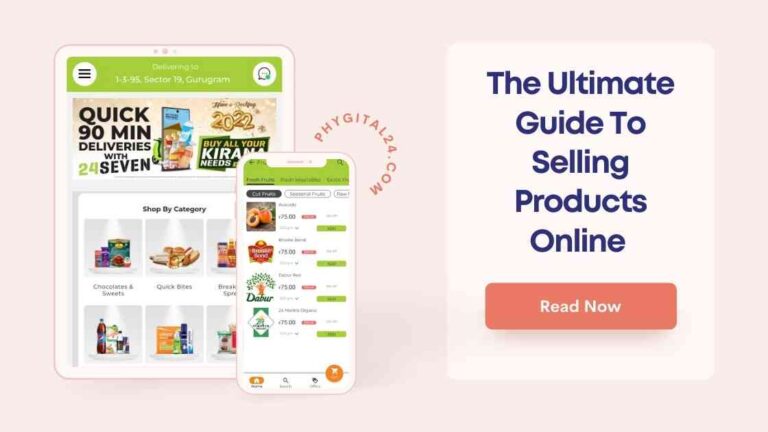 We've put over 5 years of eCommerce experience into this simple guide specifically for entrepreneurs like you. Below, we've outlined steps for starting your business and creating an online store. Remember to take it to step by step, and don't be afraid to adjust your original plan as you learn more about the market you want to enter.
Let's begin!
How to Sell Online Step by Step Guide
How to choose the products to sell:
Just because you want to start an eCommerce business does not mean you have decided what you will sell. Perhaps you have multiple interests, or maybe you're looking for an industry with a particular profit margin. In any case, deciding what to sell is an essential step. To begin with, it is best to start with something broad and then narrow it down to a niche. The choice of a smaller niche makes it easier to excel in a particular area and reduces competition.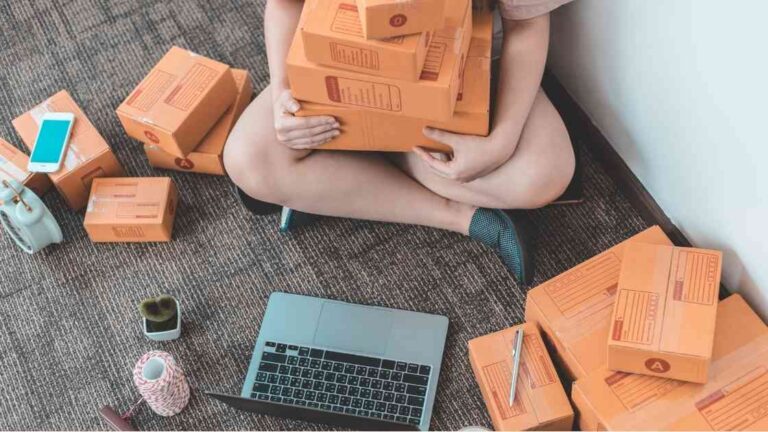 The owner of a new kitchen supply store, for example, would face steep competition from established brands selling a large selection of supplies. The business owner would need expertise in a wide range of products to position the brand as an authority in the industry. "Niching down" to a specific product, like coffee makers, would allow more time, energy, and money to be invested in a much narrower field. It's far easier to position your brand as the world's expert in coffee makers than in kitchen products generally.
The process of building your brand and starting your business will be much easier if you choose an industry you're passionate about. When selecting your niche, consider the kinds of products you are interested in. Consider your potential suppliers as well. If you make a product, will you buy inventory from a wholesaler? Is dropshipping your first option? These are questions you need to consider to build an accurate business plan.
How to choose the right domain name:
The domain name or URL is the address customers would type into their browser to access your website. It is a good idea to name your business and choose your domain name simultaneously. In this way, you'll be able to select a domain relevant to your company and avoid problems like choosing a business name that isn't available as a domain name.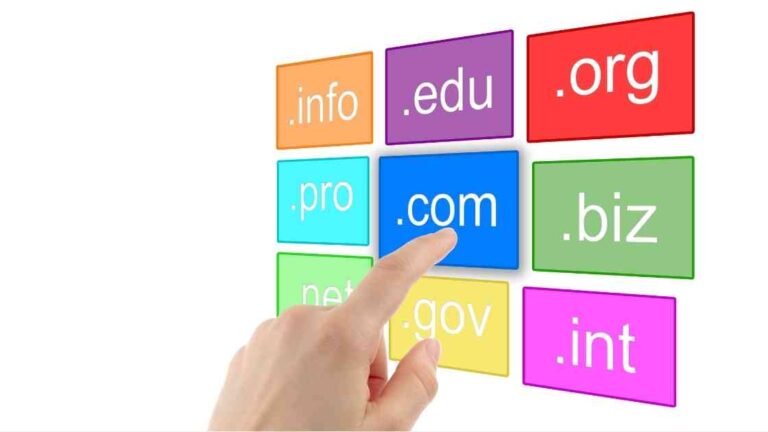 It is essential to pick a good domain name. Domain names should be short, memorable, and easy to remember. Your domain name should include your most crucial keyword if your business name doesn't already include keywords related to the products you sell for SEO (search engine optimization).
You should also be able to say your domain name easily. When explaining your business, you don't want to go into details about how your domain name is spelled. Stay away from words that sound too similar to each other, digits mixed with numbers, and anything else that says awkward or ambiguous out loud – including hyphens. In today's world, domain names are written as single words, so hyphens impede clarity more than they help.
In creating a domain name, you may accidentally create other brand names or words. To avoid this, make sure your domain name does not contain other words or brand names.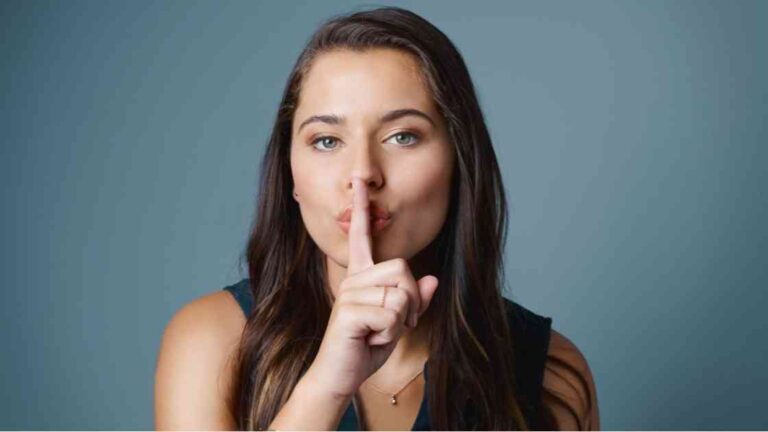 Many new business owners are intimidated by the prospect of designing their own website due to the lack of technical knowledge they possess. Still, today you can build a beautiful online store with no coding involved. You need to find an eCommerce solution with all the tools to make your online store, add products, create a checkout, and other essentials.
The Phygital24 online selling system provides a fast and easy way to design a website, add products, and manage sales from a user-friendly dashboard. The program does not require any installation on your computer; just create an account and start creating. The right platform will allow your business to grow without being constrained by software limitations, and you will not end up paying for unnecessary features.
You can begin by adding products and categories. You'll need to add a few extra pages for business information, such as an "About Us" page and policies on your store. Phygital24's online selling platform lets you create these pages in just a few clicks.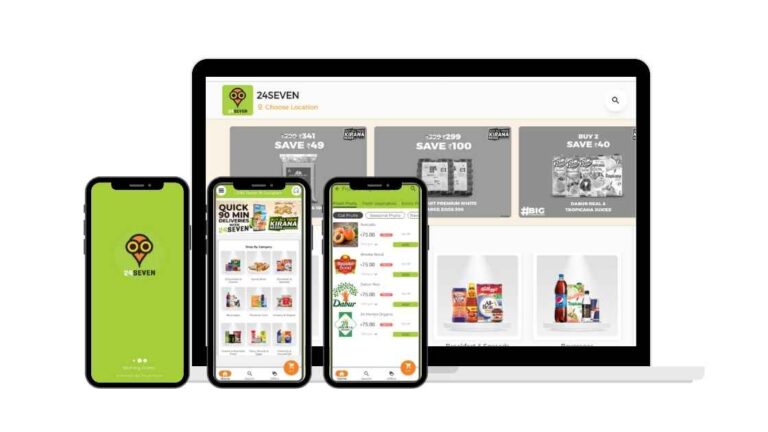 If you already have a site, don't worry – you can still add an online store with an order system like Phygital24 and link it to your existing site, as an example, store.yourwebsite.com.
How to receive payments into your bank account:
There are several ways you can accept online payments, and some are faster and easier than others; for the easiest (and fastest) way to get credit cards through your online store, use the Phygital24 online ordering system, which is ready for use right out of the box with Razorpay.
Despite the popularity of credit/debit cards for online payments, alternative payment methods should also be considered. The UPI is very popular, and digital wallets like Paytm, Amazon Pay, Google Pay offer customers a fast alternative to entering their credit card numbers while shopping.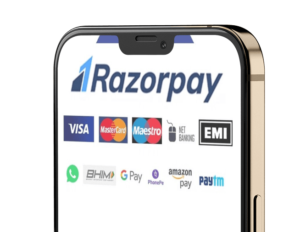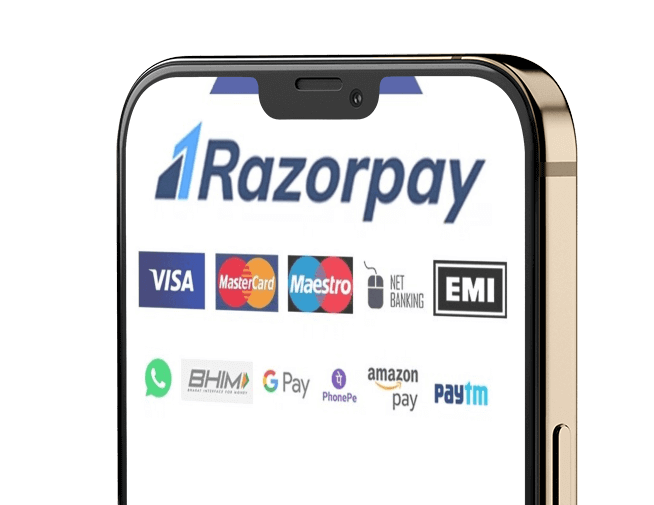 How to choose shipping methods:
Understanding eCommerce shipping is crucial to making the right decisions. Shipping is an essential element of eCommerce since your customers are ordering online. You need to get your product to them – unless you're selling digital downloads, such as ebooks or music files. You'll need to decide what shipping carrier(s) you'll want to use and what rate to charge the customer if you are selling physical products.
Online stores often offer free shipping, but the cost will have to be absorbed by you, so it's best to start with real-time shipping rates provided by your shipping carrier. Our real-time rates are calculated automatically while the customer puts together their order, so you won't overcharge or undercharge the customer.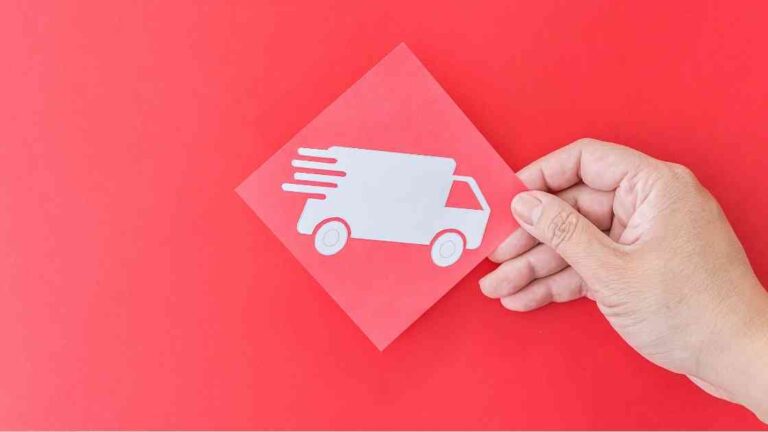 To get these real-time rates on your website, you need an eCommerce solution that integrates with your preferred shipping carrier to pull the rates directly into your store while still allowing you to choose the exact method of shipping you wish to offer. There are a variety of carriers you can use depending on your country, such as FedEx, UPS, Speed Post, DHL, and others.
How to market your online store:
Your online store needs to be marketed as soon as possible to establish a steady flow of customers. The best marketing method consists of a multifaceted approach that involves social media, email newsletters, search engine optimization, and paid advertising. You can also run regular promotions and coupons, such as product discounts, Daily Deals or Group Deals if your eCommerce software supports them.
Social media, such as Facebook, is a great way to establish your brand and interact with customers. The first thing you should do is create a Facebook Business Page and add images and company information – linking back to your website, of course. Other popular social media platforms include Instagram and WhatsApp. Also popular are these means of engagement, and all of them can also be used to sell products.
Through SEO, new customers find your website by searching on search engines such as Google, Bing, and Yahoo. You can boost your SEO by providing high-quality content on your website that includes relevant keywords for your products, both in your webpage content and blog articles. While SEO best practices are essential, the technical aspects of SEO – such as URL structure, page speed, metadata, and XML sitemaps – have a more challenging time being maintained unless your eCommerce software follows them. With Phygital24, you get the best eCommerce platform for SEO, including a full suite of SEO tools, features, and customizations to ensure every page of your website complies with the highest standards.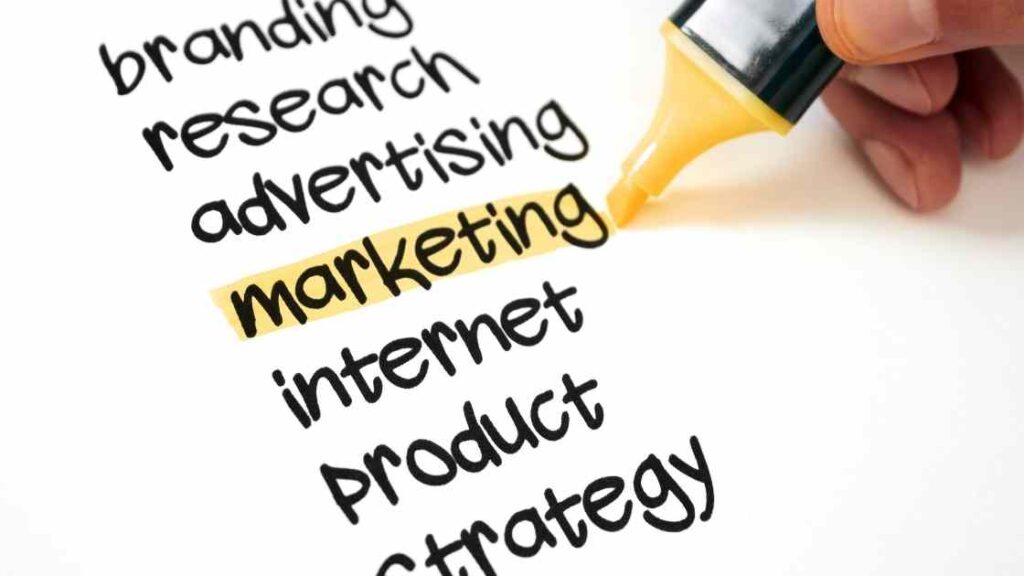 How to grow your business:
In the early stages of your business, you will need to process and fulfil orders as quickly as possible. You will need to balance the time you spend on different business tasks with the ability to provide excellent customer service as your customer base grows. When new businesses are unprepared, they often begin to struggle, so it's crucial to have the tools you need to succeed.
The Phygiatl24 online ordering system was designed to be used by companies of any size. We stand by that statement by equipping our platform with the tools you need to effectively run your business. To help you understand your store trends, you will be able to see detailed, real-time reports about all traffic and activity in your store. This information helps plan your inventory and strategize promotions. Additionally, you can connect your store to Google Analytics to learn how your customers find you. Knowing how visitors come to your website will help you improve your marketing.
That's not even close to a comprehensive list of all the features in Phygital24  for your online business management. Phygital24's Client Success Team is available 24/7, every day of the year, to answer your questions and help you get the most from our online selling solutions. Technical support is also available from Phygital24.
info@phygital24.com | Phygital24.com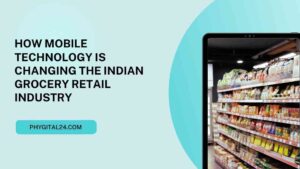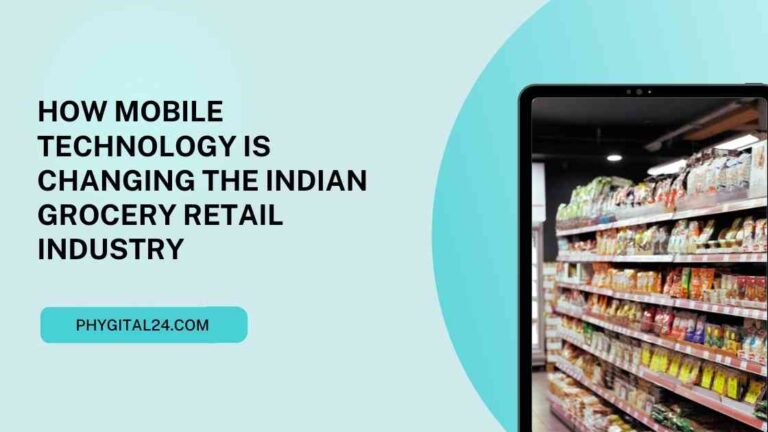 Learn how mobile technology has completely transformed the way consumers shop for groceries and how retailers use this trend to stay ahead of their competitors.
Read More »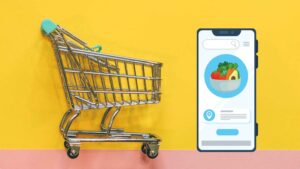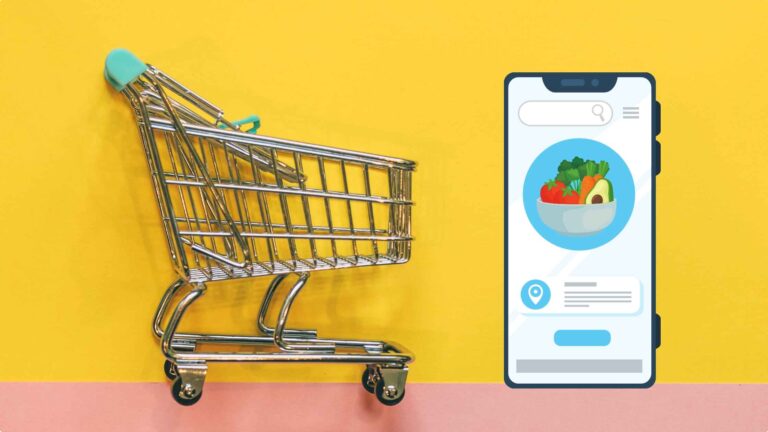 The trend of grocery delivery apps is rising. We discuss how Indian grocers can stay competitive as this space develops over 2022.
Read More »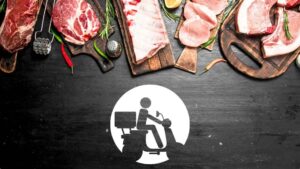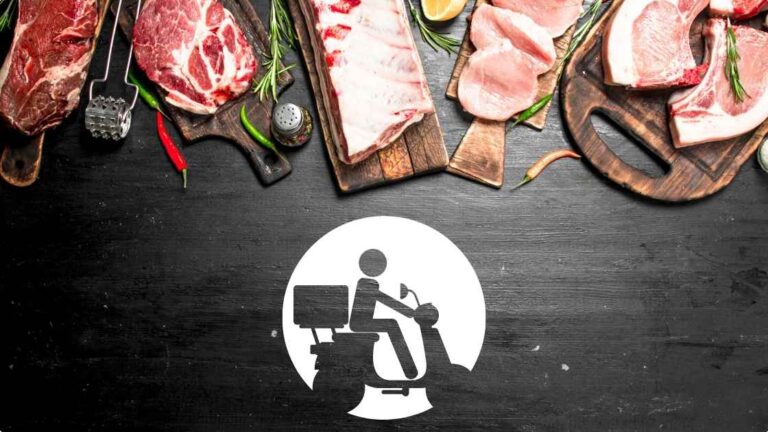 As technology disrupts traditional industries based on changing consumer expectations and behaviors, meat delivery apps are being reinvented to engage consumers that seek convenience. In this article, we outline what these new capabilities will be.
Read More »