How Indian Grocery Stores Can Stay Competitive With Delivery Apps in 2022
The grocery store industry in India is undergoing much change. With the introduction of Delivery Apps like BigBasket, Jio Mart, Grofers – which offer groceries at competitive prices delivered to your doorstep without any effort on your part – grocery stores will need to stay competitive. This blog post discusses how Indian grocery stores can remain competitive in 2022.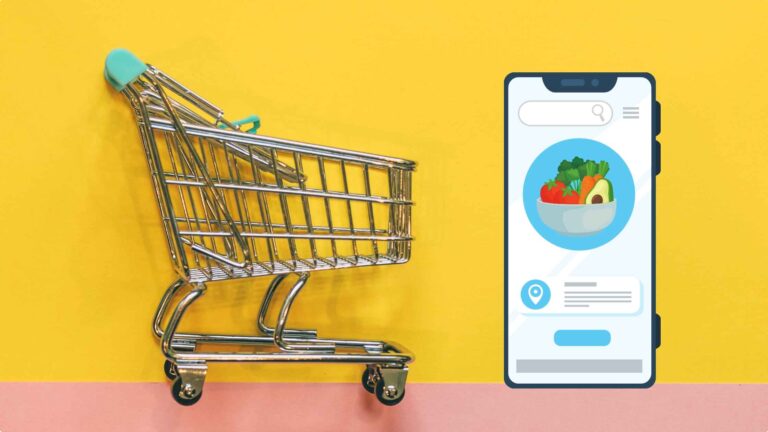 The grocery delivery business has experienced significant growth over the past few years, particularly during the Corona pandemic. Apps have revolutionized grocery shopping in general. Due to the success of these apps, businesses approached app developers to develop a grocery delivery app to stay in the competition and attract potential customers.
The following are some strategies you can employ to gain a competitive advantage over 3rd party delivery apps to enhance the customer experience at your grocery store.
Organize items for better accessibility
While it is clear that people are used to on-demand grocery delivery apps, it is still easy to access items at the grocery store for those who prefer to shop there. Keeping the things grouped allows grocery stores to provide excellent shopping experiences to their customers by providing easy accessibility.
Shoppers using grocery delivery apps see items similar to those already added to their cart and can quickly add new things based on what interests them. Similar concepts can also be used in stores, where related items are grouped. Using these groupings, customers can quickly pick the things that they want.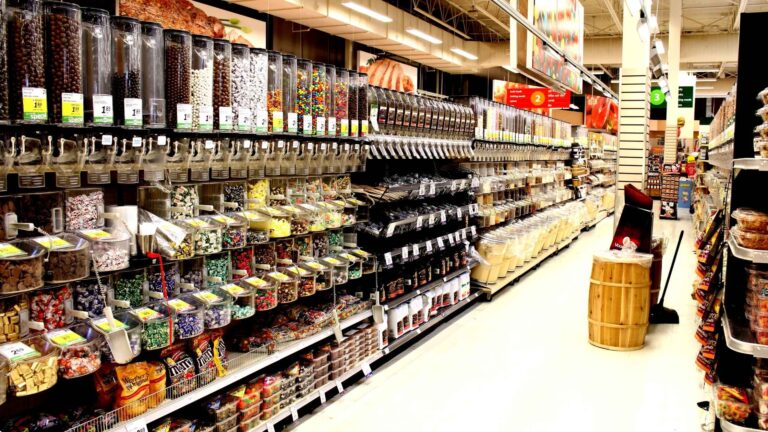 Layout your products to make shopping easier
When shopping in stores, customers used to enjoy walking through passages. Due to the current pandemic situation, customers do not want to spend more time at the grocery store. Consumers are unwilling to expose themselves to the environment outdoors. As a result, grocery stores should place essential items at locations where customers can get them quickly because convenience and speed are crucial. It allows customers to select an item and leave the store soon.
With people increasingly using on-demand grocery delivery apps, grocery stores use signage to direct customers to the items they need. When customers are given the exact location of the product, they wish to buy, and it becomes easier to speed up the grocery shopping process.
Providing a white label Online shopping alternative to reduce physical shopping
Grocery shopping has improved thanks to contactless payment and white-label grocery delivery apps. Grocery stores should take a similar approach to bridge online and physical shopping. Customers' phones are becoming an integral part of grocery shopping now that grocery stores have transformed a lot.
Several major grocery brands have helped the customers know what items are available at grocery stores. The store allows customers to pick up their purchases curbside or in-store. So, grocery stores now utilize digital tools to provide customers with online ordering and delivery, so they don't need to visit the store. This means that digital and physical shopping is combined for safe and convenient grocery shopping. 
Ensure a positive shopping experience
Grocery stores should focus on creating unique experiences for customers. After the Corona outbreak, grocery stores have learned a lot about improving the overall experience and competing with any 3rd party grocery delivery apps. It is essential to focus on the in-store and online experiences.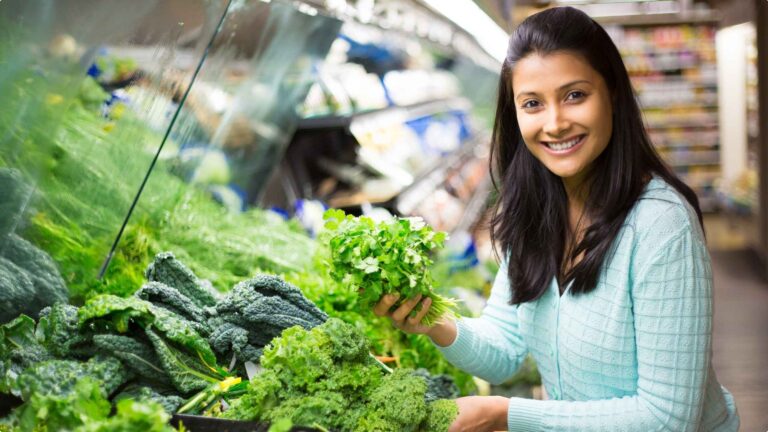 Conclusion
While we have learned the strategies that can help grocery stores adopt some digital tools to improve the in-store experience, we cannot deny that grocery delivery apps are necessary. Delivery apps are more convenient, efficient, and safe for customers to use. Delivery apps have become the go-to solution in many parts of the world, including India. With grocery delivery app development on the rise, it is hard for stores to compete with them, especially since they've taken over consumers' mindsets when shopping online.
That's why we offer a novel method for building a practical grocery delivery app that puts consumers first by listening to them from beginning to end as you try different things out until you discover your ideal match. If you want more information about how our team can assist you in making your online presence come true, fill out the form here!
We look forward to hearing from you soon!
info@phygital24.com | Phygital24.com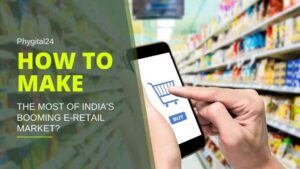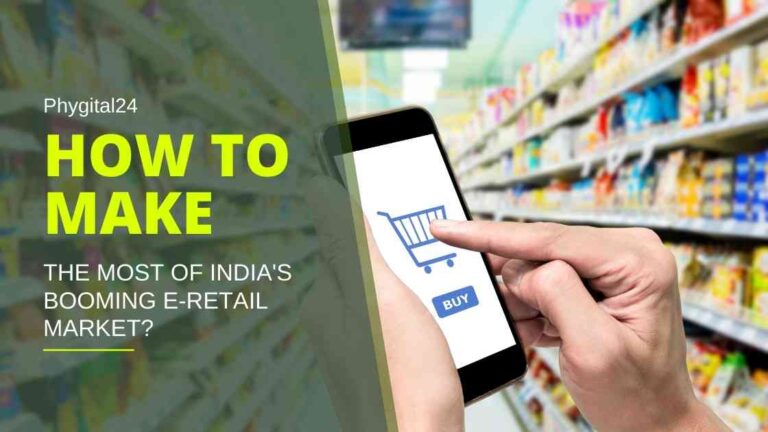 India's E-Retail market is booming. Learn how retailers can leverage this opportunity to grow their business.
Read More »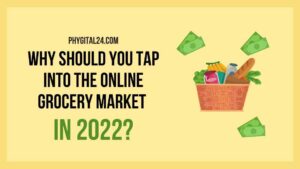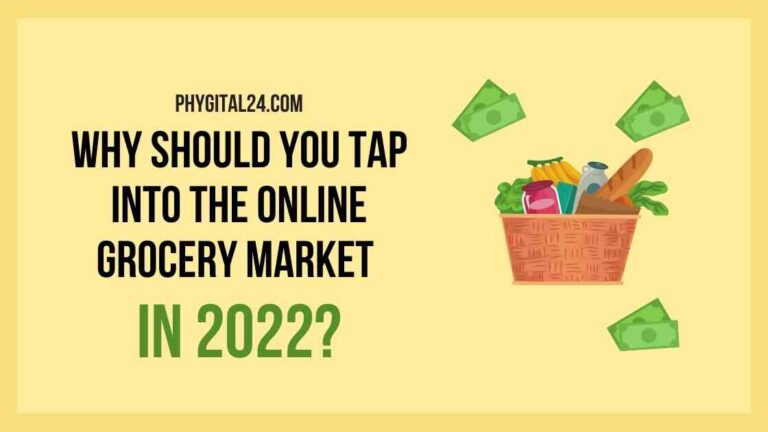 With the online grocery industry growing fast, it is essential for you to tap into it as well. Here are some reasons why you should do so.
Read More »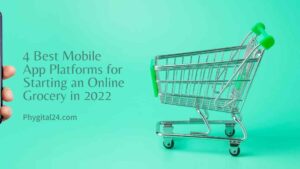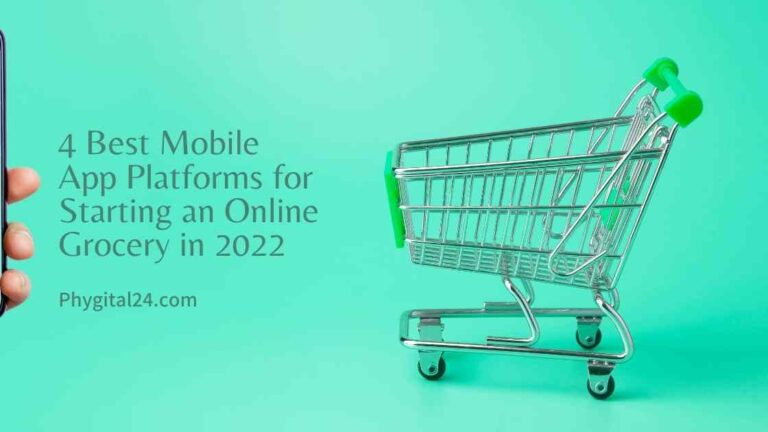 There are many benefits to starting an online grocery. For one, you can get groceries delivered right at your door. However, several different platforms offer Grocery App Development. Here is a list of some of the best ones!
Read More »