To add products individually, click on Products on the bottom menu and then click on Request A New Product button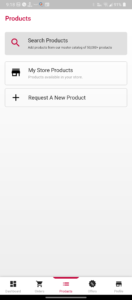 Then click on the '+' Icon in the bottom right corner
You'll see the below screen where you have to add information about the product, price, photos, and so on.
Once done, click on the Submit button and the product will be added to your store once it is approved by our moderators.
Note: Bulk add feature is only available on web application.
Go to https://store.migrocer.com and login 
Go to Products> Import Products New through the left sidebar or directly go to https://store.migrocer.com/admin/product_imports_v2/index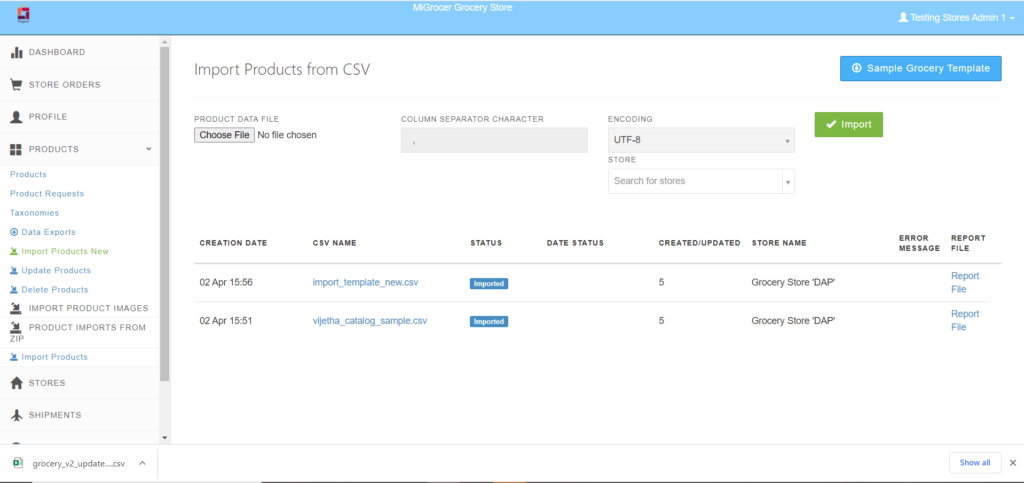 Download the sample CSV file by clicking the Sample Grocery Template button on the top right corner.
Open the CSV file in a spreadsheet program like Google Sheets or MS Excel.
Now you can edit your CSV and add products as required.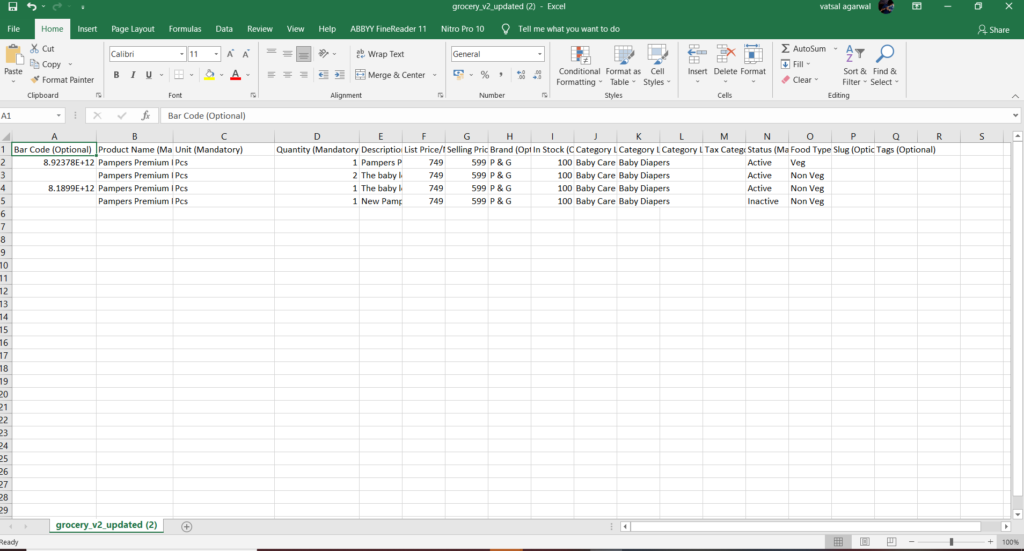 When you are done, you can export it from Google Sheets or MS Excel as a .csv file.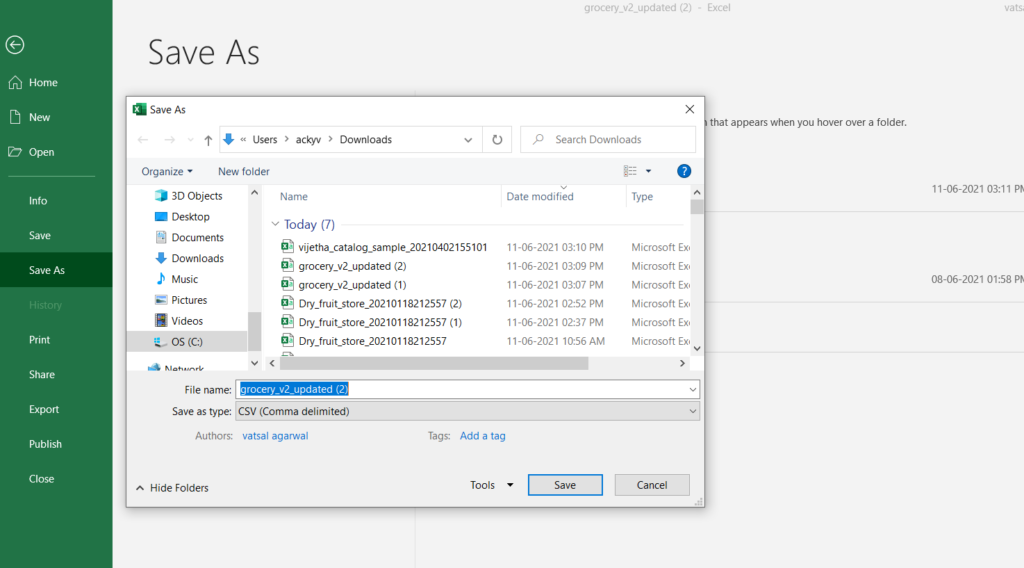 Note: If you have a CSV file that was exported from another store or came from another source, make sure it matches the CSV file format of Phygital24. If the format doesn't match, or if there are any missing headers, then the import fails.
Now it's time to import your updated CSV into the Phygital24 admin.
Goto  Products> Import Products through on the left sidebar or directly go to https://store.migrocer.com/admin/product_imports
Click on the Choose Files button on the top and choose the .csv file you just edited
To add products from the Master Catalog(pre loaded catalog), click on Products on the bottom menu and then click on the Search Products button.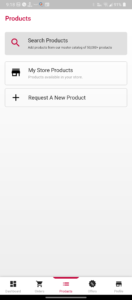 Type the name of the product you want to add to your product list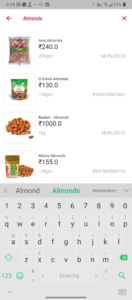 T